Check your gifts, Club Pogo Members! We sent everyone the new Trizzle Trek Personal Marathon Album. It features five new Challenges for Trizzle. If you can finish them all by 11:59 pm PT on May 21, you'll win a bonus completion Badge for your album.
If you're new to Badge Marathons, here's how to join the action:
Step 1: Open Your Gifts and claim your new album.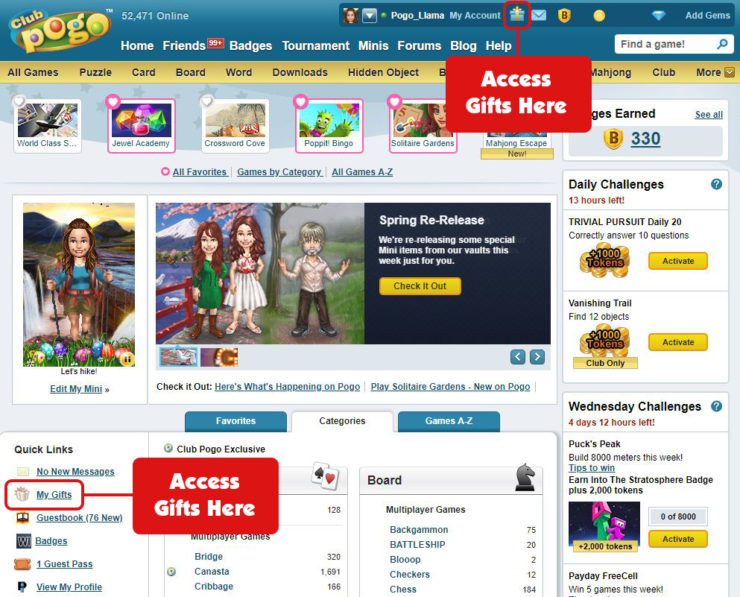 Step 2: Visit Badge Central by clicking "Badges" in the Club Pogo header.
Step 3: Click "My Collection" near the top-left corner of Badge Central.
Step 4:Scroll down to the Premium Badge Albums section and click on the Trizzle Trek Personal Marathon Album.
Step 5:Activate any of the Challenges within. You can only activate one at a time, but you can complete them in any order.
Step 6:Repeat steps 1-5 to activate the other Challenges as you progress through the album. The completion Badge will automatically be awarded as soon as you reach the goal.
Good luck! Even if you don't win the bonus Badge, the five Challenges are yours to keep.