Club Pogo Members, a new Badge Marathon has arrived! With the new Garden Gallop Personal Marathon Album, you can race through five new Solitaire Gardens Challenges to win a new bonus completion Badge.
You'll have until 11:59 pm PT on March 6 to finish all five Challenges. To get started, head to your gifts and claim your free album!
If you're new to Badge Marathons, here's how to join the race.
Step 1: Open Your Gifts and claim your new album.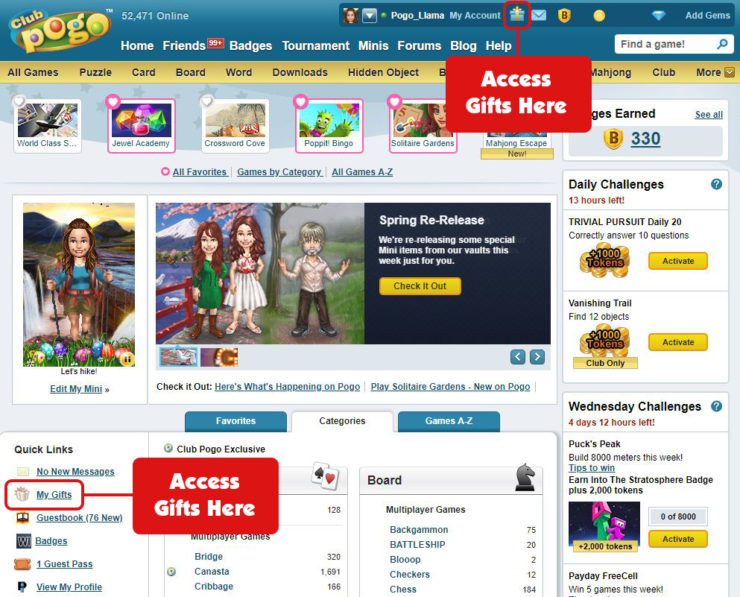 Step 2: Visit Badge Central by clicking "Badges" in the Club Pogo header.
Step 3: Click "My Collection" near the top-left corner of Badge Central.
Step 4: Scroll down to the Premium Badge Albums section and click on the Garden Gallop Personal Marathon Album.
Step 5: Activate any of the ten Challenges within. You can only activate one at a time, but you can complete them in any order.
Step 6: Repeat steps 1-5 to activate the other Challenges as you progress through the album. The completion Badge will automatically be awarded as soon as you reach the goal.
Good luck and happy gardening!